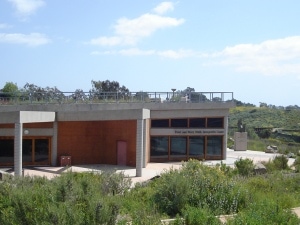 Peter and Mary Muth Interpretive Center
Upper Newport Bay Nature Preserve
2301 University Drive
Newport Beach, CA 92660
(949) 923-2290
newportbay.org
The Muth Interpretive Center is built into the hillside and is reached by a short walk from the parking lot. The center is surrounded by miles of walking trails with the occasional airplane flying low overhead toward John Wayne airport. The center is small with detailed exhibits about Newport Bay and a classroom in the back with live snake and frog exhibits and a puppet/play area. Outside there is a shaded area where families can eat their lunch and watch the planes fly overhead. Arrive early to beat the heat if you are walking the trails as there is no shade. If you are not hiking, it's a quick, less than an hour visit.
---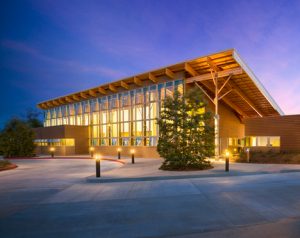 Environmental Nature Center
1601 E 16th St
Newport Beach, CA 92663
(949) 645-8489
encenter.org
The Environmental Nature Center has indoor and outdoor exploration areas and a butterfly house that's open May through October. Inside there are hands-on activities and small reptiles in glass cages. Outside, more than two miles of walking paths lead visitors through different California native plant communities. Much of the walking path is shaded with small streams and marshy areas – a nice respite on a hot day. Plan to spend one to two hours for a visit.
---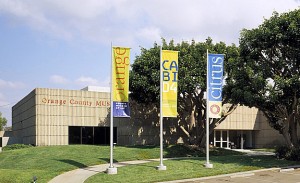 Free Second Sundays at Orange County Museum of Art
850 San Clemente Drive
Newport Beach, CA 92660
(949) 759-1122
ocma.net
Free Second Sundays, sponsored by Target, are open to the public from 11 a.m. to 4 p.m. and showcase a variety of activities, occasionally highlighting a current exhibition. There are always hands-on art activities, family gallery tours, story time, and live entertainment. Call to check if a food truck will be on site and if not, the museum is near Fashion Island, which has many family-friendly restaurants.
---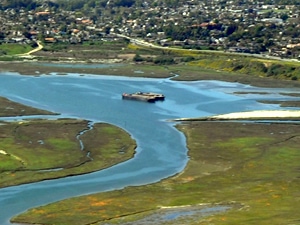 Community Sundays at Back Bay Science Center
600 Shellmaker Road
Newport Beach, CA 92660
(949) 640-9956
backbaysciencecenter.org
The Back Bay Science Center is a year-round education and research center. It's not open to the public on a daily basis, but every Sunday from 10 a.m. to 2 p.m., they host a free community day. There are facility tours and hands-on activities for kids that teach them about the ocean and marine life.
Continue on the one-way Back Bay Drive and stop at the Big Canyon parking lot to watch the seagulls drop clams from high up in the air and then swoop down to collect their dinner as the shells break open – kids love this.
---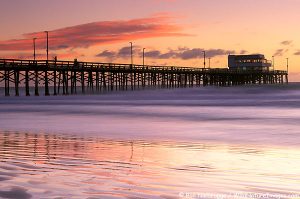 Newport Pier and Beach
1 Newport Pier
Newport Beach, CA 92663
A pier, a beach and a corn dog are always attractive to kids — throw in shaved ice and you can call it a day. This is Newport, though, so if you want shopping and something other than a corn dog, the adjacent boardwalks have plenty of options. You can also try the famous Crab Cooker, a Newport institution, across the street for seafood and chowder. The pier and beach are very clean, which is an added bonus for parents with toddlers that like to eat sand. The only downside is the parking – the lot at the base of the pier fills quickly and then you need to drive around the surrounding streets in search of a spot.